---
---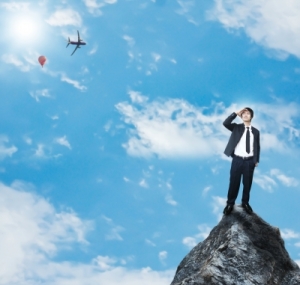 In the old days, it often was enough to simply post a job opening and sort through the resumes received to find the right candidate for an open position. But we call it the "old days" for a reason: in today's market the competition is fierce on both sides of the equation—companies are having to be proactive and re-evaluate their overall strategy to attract talent, and talent is having to do the same.
Too often when we think of the job market we focus on just the job seeker (and we will do just that in a future blog). However, companies are struggling across numerous industries to find talent that fits their current needs and culture and also fit into their definition of what they are looking for in a "next generation" workforce.
Manpower Group, in their 2013 global survey of 38,000 employers, found that 35% reported having a difficult time filling positions due to lack of available talent. This "talent gap" obviously presents a problem but also a way for companies to approach their talent management and recruiting in new and proactive ways.
First off, something all companies need to consider is how to make their company attractive for talent. What's the feedback from current employees and candidates on Glassdoor? What's the word of mouth in the industry about your company's culture? A company's reputation in the eyes of top talent is crucial in their decision to pursue your opportunities or not.
Another big factor in the new world order of recruiting is to find ways to get in front of talent proactively, even before they are actively looking for a change. Build a favorable impression of your company in their mind, and build a relationship with them. Job candidates aren't the only ones that can network.
And that relationship shouldn't end even if you found the right person for your open position. The final few candidates should be informed of the decision and often a door can be left open for them to continue a dialogue with your company should other, similar positions open up.
In a way, it is both comforting and concerning to know that companies and talent struggle in the job marketplace. However, it is heartening that each side is taking steps to better present themselves in that marketplace to help ensure a strong match at the end of the process.
Image courtesy of chanpipat at freedigitalphotos.net.